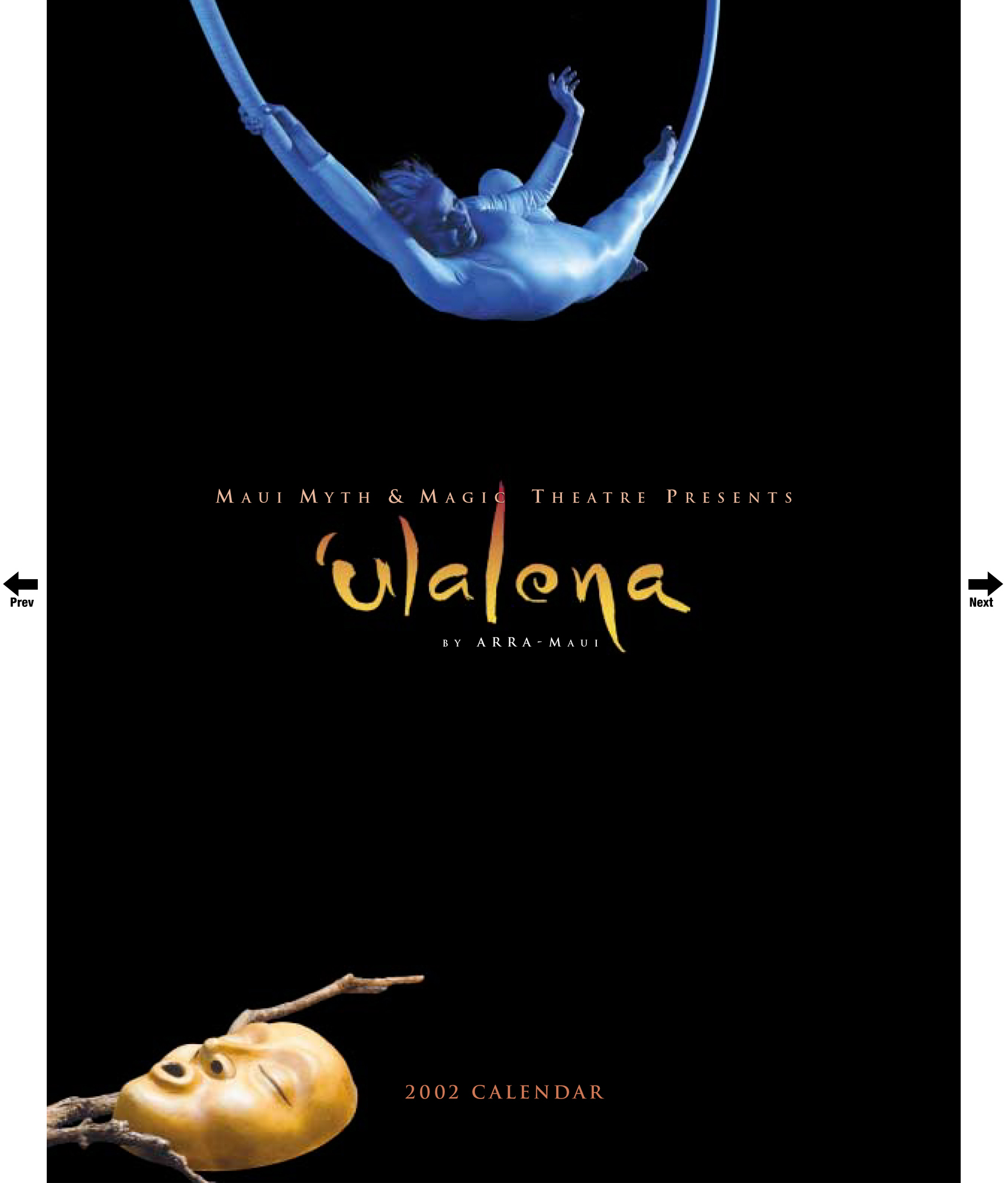 Ulalena Play Calendar
Cover - Ulalena is a play presented in the Maui Theatre.
Ulalena Calendar
Ulalena was created by former Cirque du Soleil members and is visually similar.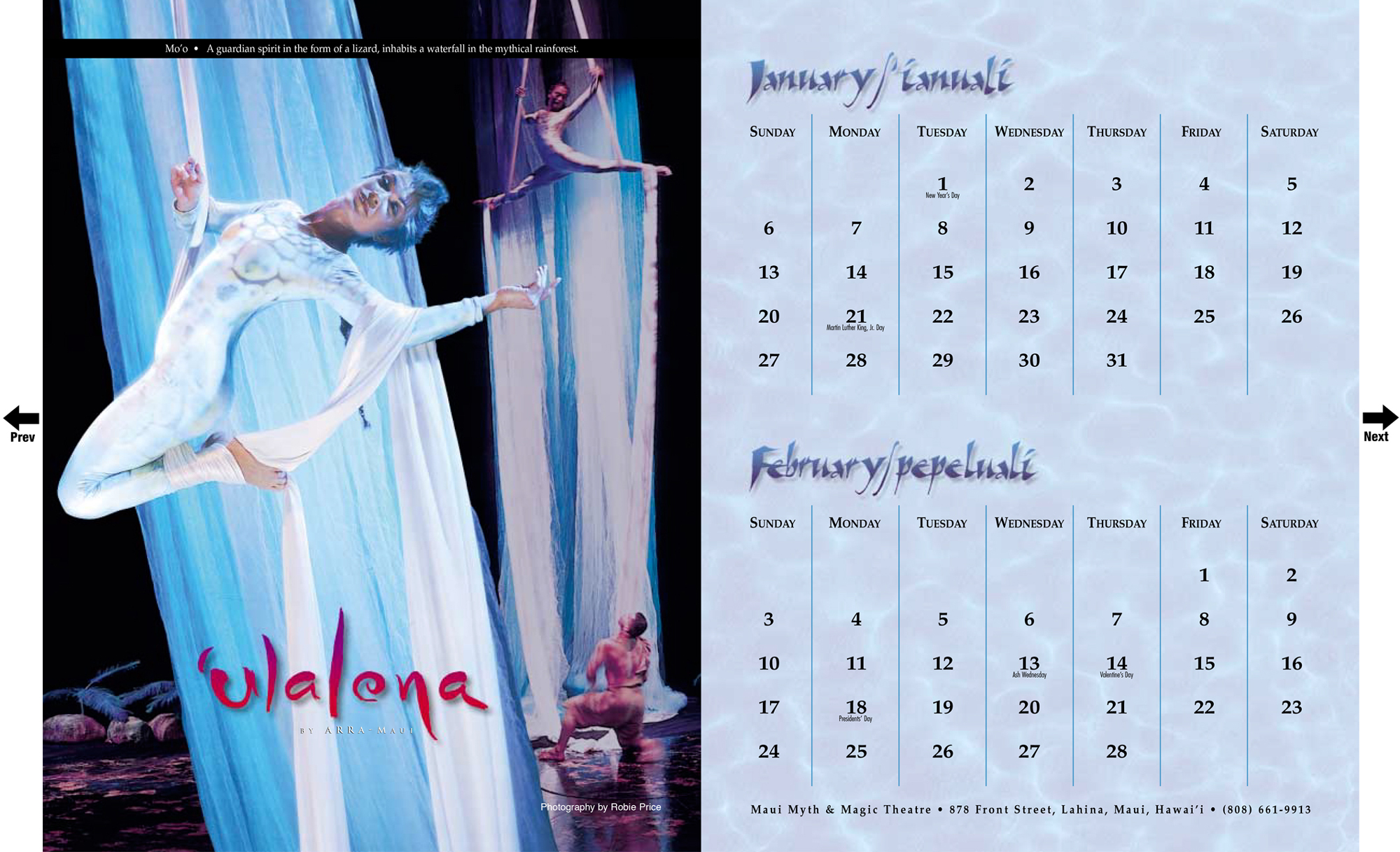 Ulalena Calendar
It is the story of Hawaii and Hawaiian culture in song and dance.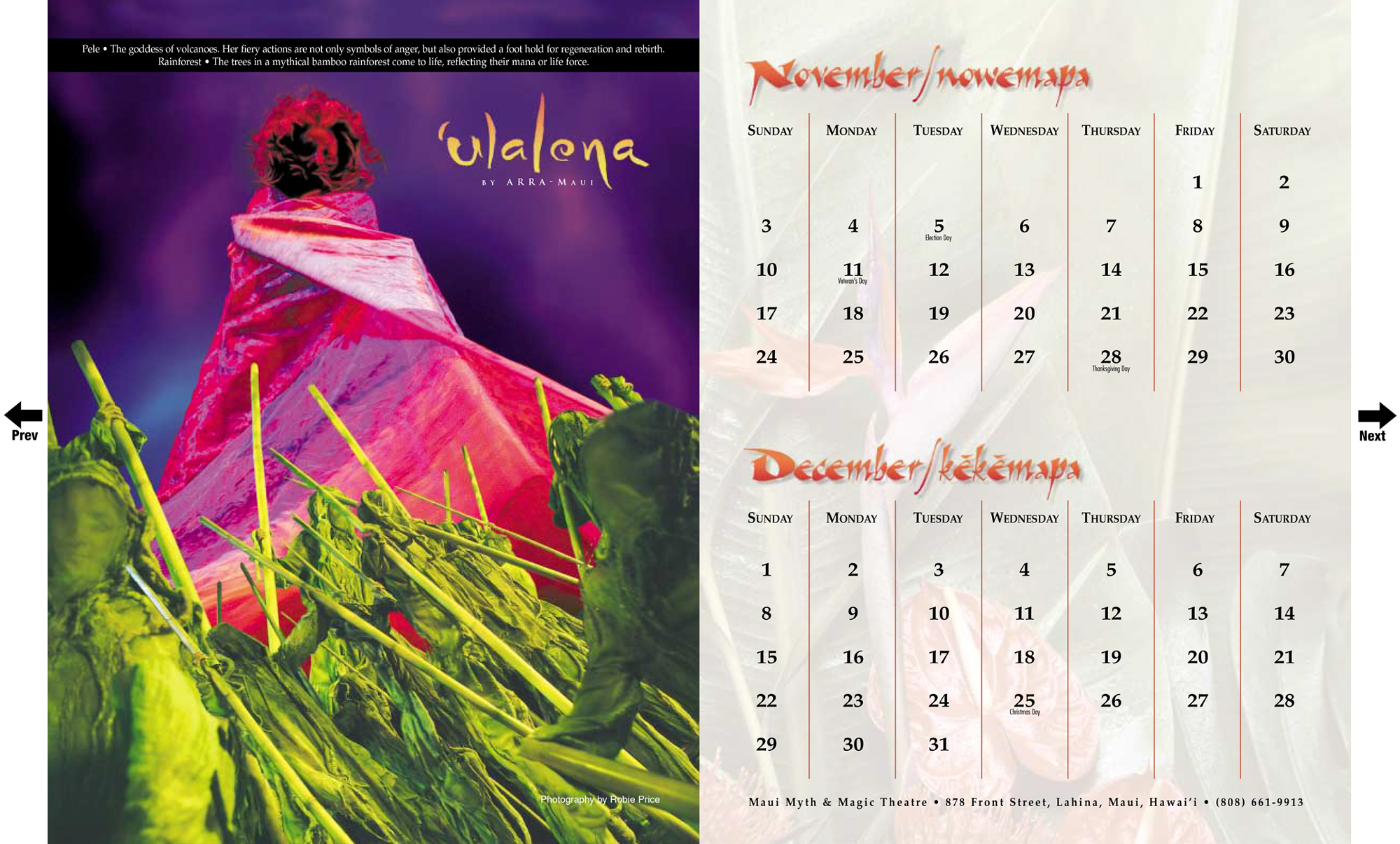 Ulalena Calendar
For each page I created a montage of several photos from different characters in different scenes.